Asia Marketing Services and Flandria start cooperation in Asia
We are pleased to announce that Flandria and Asia Marketing Services have started working together in Asia. Initially the focus will be on Malaysia, Hong Kong and Japan and it is likely that we will expand our cooperation in the future.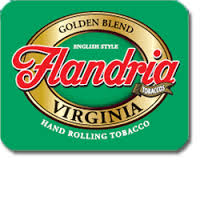 Flandria offers a range of tobacco products with great potential in Asia and this newly formed strategic partnership will help expand the distribution of Flandria's products. By adding Flandria's products to our portfolio we have the possibility to present a wide range of well-known tobacco products to our partners in Asia.
About Flandria:
Flandria is a leading manufacturer of roll your own tobacco and cigarettes offering high quality brands such as Flandria, Sauvage, Marshal and Steeple. Established by Raphael Levrau in 1939, Flandria has always been an independent family company. From its home base in the Belgium town Kruishoutem, tobacco products are exported to more than 30 countries worldwide.
For more information about Asia Marketing Services and Flandria please visit: