Agio Cigars at TFWA Asia Pacific 2013
Agio Cigars has always been participating in the major trade shows around the world. These exhibitions are an excellent way for us to discuss business with existing and potential new customers.
In May 2013 the annual Duty Free exhibition in Singapore (TFWA Asia-Pacific) was organised again. This time the exhibition took place place in a new location, Marina Bay Sands Expo and Convention Centre.
For Agio Cigars this is an important exhibition, we always welcome many duty free and domestic Agio partners at the exhibition. The last few years the exhibition has seen a continued increase in the number of visitors, a good sign for the whole Travel Retail industry.
During the exhibition, the focus was on Balmoral Dominican Selection and especially on our award winning Balmoral Collection 12's and the latest Balmoral family member, Balmoral Short Corona in a 5-pack, the perfect all-day cigar.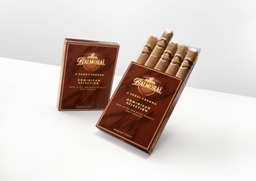 Balmoral Short Corona 5's
Tax Free World Association (TFWA) announced that 2,452 visitors, up 13% compared with last year, attended the TFWA Asia Pacific conference and exhibition. They represented 1,004 companies (+9%) and included 832 executives from duty-free and travel-retail operators (+14%), according to the association. The number of exhibitors was also up at 253, 6.8% higher than last year's tally.