Agio Cigars Introduces Balmoral Anejo XO Travel Retail Exclusives
Dutch cigar specialist Agio Cigars is presenting a new travel retail-exclusive Balmoral Anejo XO range at next week's TFWA World Exhibition & Conference (Yellow Village H49).
The new luxury addition builds on the success of the existing Balmoral range, the Balmoral Dominican Selection and Balmoral Private Collection 25.
Balmoral Anejo XO features premium Dominican Republic handmade cigars and is an extension to the brand's existing Balmoral range.
The new collection, available from early November, includes four new products, all presented in small packs tailored specifically for travelling consumers. Three are single variety four-packs of Gran Toro, Rothschild Masivo and Petit Robusto FT cigars.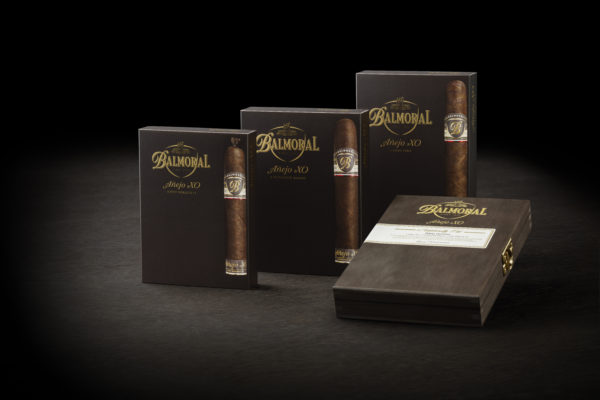 The fourth new product is a gift box, containing an assortment of five handmade cigars; two Petit Robusto FT, two Rothschild Masivo cigars and one Gran Toro. Agio Cigars said it aims to offer connoisseurs choice and flexibility.
To optimise flavour, Agio Cigars recommends that Balmoral Anejo XO products are displayed in-store in cigar humidors.
Agio Cigars Global Travel Retail Manager Gertrude Stormink said: "We look forward to inviting operators to our booth at TFWA Cannes as it is an important opportunity to showcase the Balmoral range and share its success.
"Now that the core range is established internationally, the natural next step is to expand and offer discerning cigar smokers an exclusive, premium handmade range. Whilst we focus our attention on Balmoral Anejo XO in Cannes, we will also discuss concepts for other developments with our travel retail partners so we continue to effectively engage with consumers with premium shopper experiences that help grow the cigar category yet further."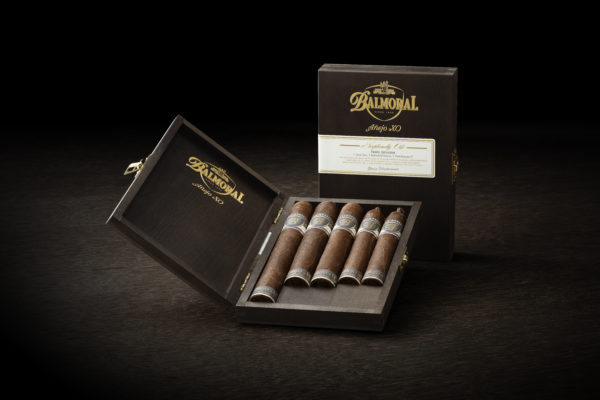 The existing Balmoral Dominican Selection range, which is recognised as a quality cigar with a mild, aromatic taste, was launched in 2012 and is available in leading international airports.
The Balmoral Dominican Selection Private Collection 25 gift box is exclusive to travel retail. It was launched in 2016, contains 25 assorted cigars and is listed in airports in Asia, Europe and the Middle East. A limited-edition Year of the Rooster gift box was listed this year in international airports in Asia and Agio Cigars has plans to roll out a Chinese New Year special edition box next year.
Agio Cigars supports its Balmoral products with in-store display units, staff training and educational guides for consumers.